Real Estate QR Codes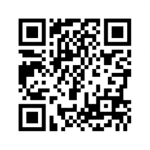 Digital Home Info has integrated QR Codes into its Real Estate Marketing platform.  In addition to being available for immediate download and use in other marketing media we have integrated QR Codes into the new Virtual Tour flyers and will be adding them to signs and riders.
QR Code for every Listing – Every listing has a QR Code ready for download in the dashboard.  The QR Code links directly to the Mobile Virtual Tour for the Listing.
QR Code for Mobile Real Estate Agent Website – Every Agent Sauce "Lead Generator" customer gets a Mobile Real Estate Agent Website.  We provide a QR Code that links directly to to this mobile optimized site.
Downloadable – Every QR Code is downloadable in a large format.
We are excited and pleased about this latest release.  Please feel free to contact us if you have any questions.