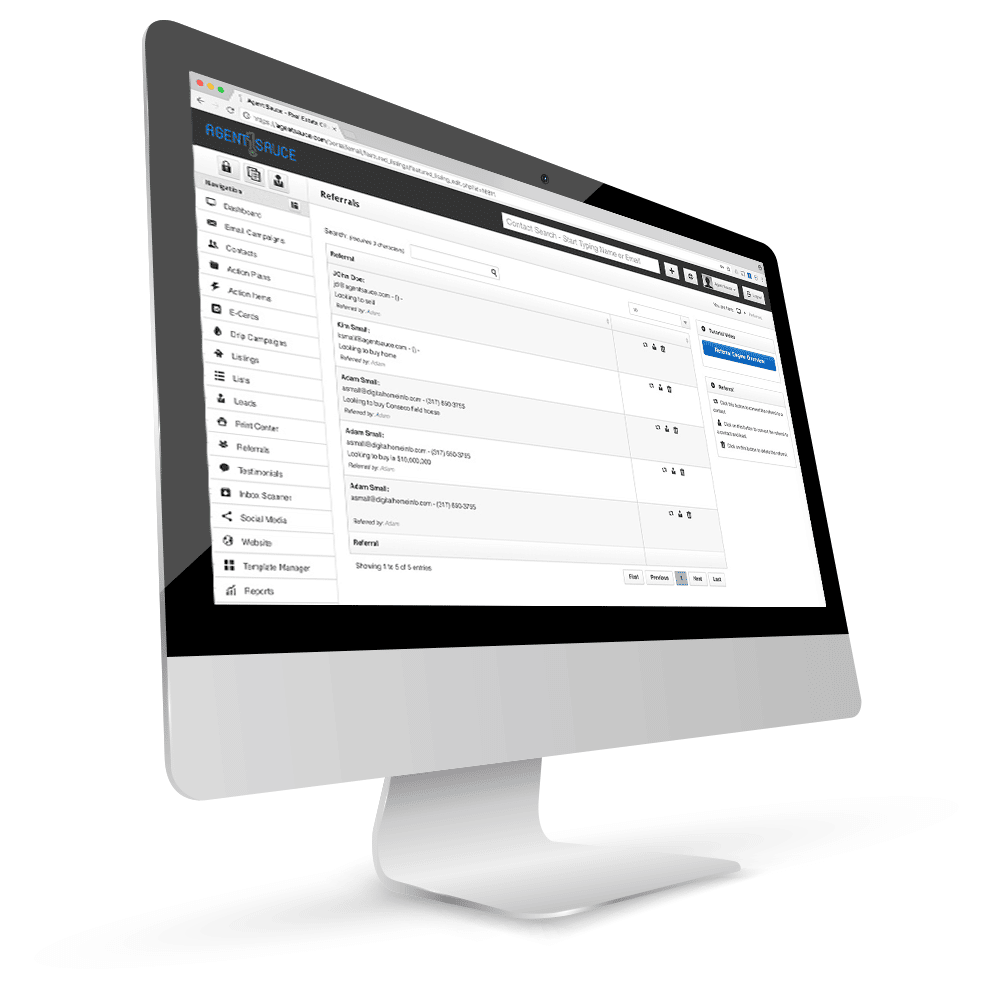 Referrals are the #1 Source of Realtor's Clients. Here are three additional statistics that will change your business today:
Sellers Who Were Referred to an Agent by a Friend or Family
41%
Buyers Who Were Referred to an Agent by a Friend or Family
42%
Clients Who Will Give You a Referral If You Stay In Touch
74%
Agent Sauce has developed a referral engine that's fully integrated to your customer relationship management system. No need for pushing or pulling information between systems, you can track your referrals directly to every effort you've made.
Sources: Contactually, National Association of Realtors
A Marketing and CRM platform built specifically for Real Estate Agents
Proven Real Estate Marketing And Sales Advice:
Holiday cards are here! Our holiday cards are here! As part of our ongoing commitment to making the lives of our customers easier, we are offering 3 holiday season card options. These cards are easy to order and cost effective at just $1.99/ea. delivered! A little info about the cards: 5"x7" High Quality 16pt Card Stock Full Color [...]
Lacey Everett Director of Political Affairs and Engagement Steve Thompson RPAC Trustee Vice Chair Zach Miller Northside MIBOR RPAC Trustee Podcast Takeaways MIBOR RPAC Info Celebrating 50 Years of RPAC RPAC is not Partisan - RPAC represents the REALTOR® party. Dues are not used for lobbying RPAC - Helping Agents and Homeowners Podcast Transcript Adam Small: Hello and welcome to [...]
This week we met with Amy Latka of Dream Home Media a Media Marketing Company for Realtors. It was a great talk about why photography is about so much more than the listing.