The Leading Real Estate Marketing Platform
for High-Performing Agents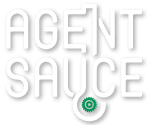 Every Feature You Need to Grow Your Real Estate Business:
Are you looking for real estate marketing platform that will enhance your business? A system that will work for you instead of you having to work it? Agent Sauce is an integrated Real Estate CRM, Email Marketing, Lead Generation and Marketing Automation platform built specifically for Real Estate Agents. Agent Sauce provides you with all the tools necessary to generate, nurture, and manage your contacts, leads, and marketing in one place. And because we know that you're often on the road, we've added a mobile application to update and access your information from wherever you are!
Agent Referrals
Referrals are at the core of every agent's business.
Agent Referral System
Our real estate agent referral platform makes it simple for your clients to share and collect referrals on your behalf.
CRM
Keep track of the connections you make.
Customer Relationship Management
A CRM is a critical element to success so that you can record, track, remind, and automate communications with your prospects.
Email Marketing
Keep your prospects and customers up to date with a newsletter
Email Marketing
Email newsletters are a great way to keep in touch, build value, and keep top of mind with your prospects and customers.
Flyer Design
Create beautiful flyers for properties quickly and easily
Drag and Drop PDF Flyer Creation
Building a professional flyer for a home doesn't mean you have to hire a designer, we've got all the tools you need.
Lead Generation
Drive, track, connect, and convert with leads that matter.
Lead Generation
Lead generation is at the core of every great sales effort. Drive your leads into our platform where you can track, connect, and convert them into customers.
Mobile Tours
Sell homes faster with mobile, video and virtual tours.
Mobile, Video & Virtual Tours
Show a home without even opening the door! Our mobile virtual tours are simple to build and deploy. We even automate and push them to YouTube.
Mobile CRM App
Access, scan, track, and record contacts via mobile.
Mobile App for CRM Access
Scan business cards, track tasks, and access all of your CRM data via our convenient mobile application.
Social Media
Schedule and share beautiful and inspiring social media updates
Social Media Marketing
Schedule and share social media updates. We'll get you started with a database of holidays and inspiring quotes.
Testimonials
Testimonials are critical to build trust with your next prospect.
Capture Testimonials
Building trust via your marketing channels is the key to building trust with your next prospect. Capture and share testimonials with our engine.
Text Messaging
Easily collect information and communicate via text messages
SMS Text Messaging
Easily collect information, send mobile tours, and communicate with your prospects via text message (SMS).
Our platform also offers toll-free call capture and comprehensive reporting on every aspect of your marketing efforts.
Our Real Estate Agents Say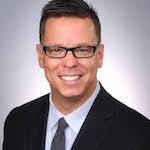 "I can't say enough good things about Agent Sauce … It's going to do great things for your business!"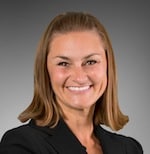 "Agent Sauce is Awesome! If you're looking for an easy to use tool to take your business to the next level, give Agent Sauce a call."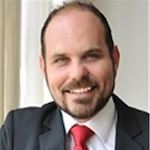 "If you're looking to grow your business, I recommend you take a look at Agent Sauce."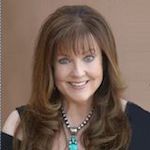 "I have been using the SMS riders for many years and have found them to be an excellent listing tool. Sellers are very impressed with the short message service. I highly recommend the system as a means to get more listings!"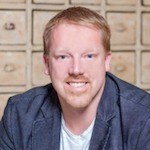 "It is invaluable to our business! I would highly recommend getting Agent Sauce and running with it. Do it TODAY!"
Proven Real Estate Marketing And Sales Advice:
Holiday cards are here! Our holiday cards are here! As part of our ongoing commitment to making the lives of our customers easier, we are offering 3 holiday season card options. These cards are easy to order and cost effective at just $1.99/ea. delivered! A little info about the cards: 5"x7" High Quality 16pt Card Stock Full Color [...]
Lacey Everett Director of Political Affairs and Engagement Steve Thompson RPAC Trustee Vice Chair Zach Miller Northside MIBOR RPAC Trustee Podcast Takeaways MIBOR RPAC Info Celebrating 50 Years of RPAC RPAC is not Partisan - RPAC represents the REALTOR® party. Dues are not used for lobbying RPAC - Helping Agents and Homeowners Podcast Transcript Adam Small: Hello and welcome to [...]
This week we met with Amy Latka of Dream Home Media a Media Marketing Company for Realtors. It was a great talk about why photography is about so much more than the listing.