Why should you start creating Instagram Reels? Simple answer. It's a gold mine for growth! In 2020 Instagram (IG) launched its new feature called 'Reels' as a direct competitor to the growing app, TikTok. Reels are short-form, vertical videos that can be up to 90 seconds long. If you're thinking of hopping on this trend, it's a great time to start. Instagram is favoring this type of content, which means it's being pushed to new audiences every day. If you're a realtor looking to grow your following or boost engagement, this is a great way to do it!
It's easy to get lost in the abundance of real estate content on Instagram. Follow these 5 simple steps to stand out by creating and posting your first Instagram Reel!
#1 Navigate the Feature!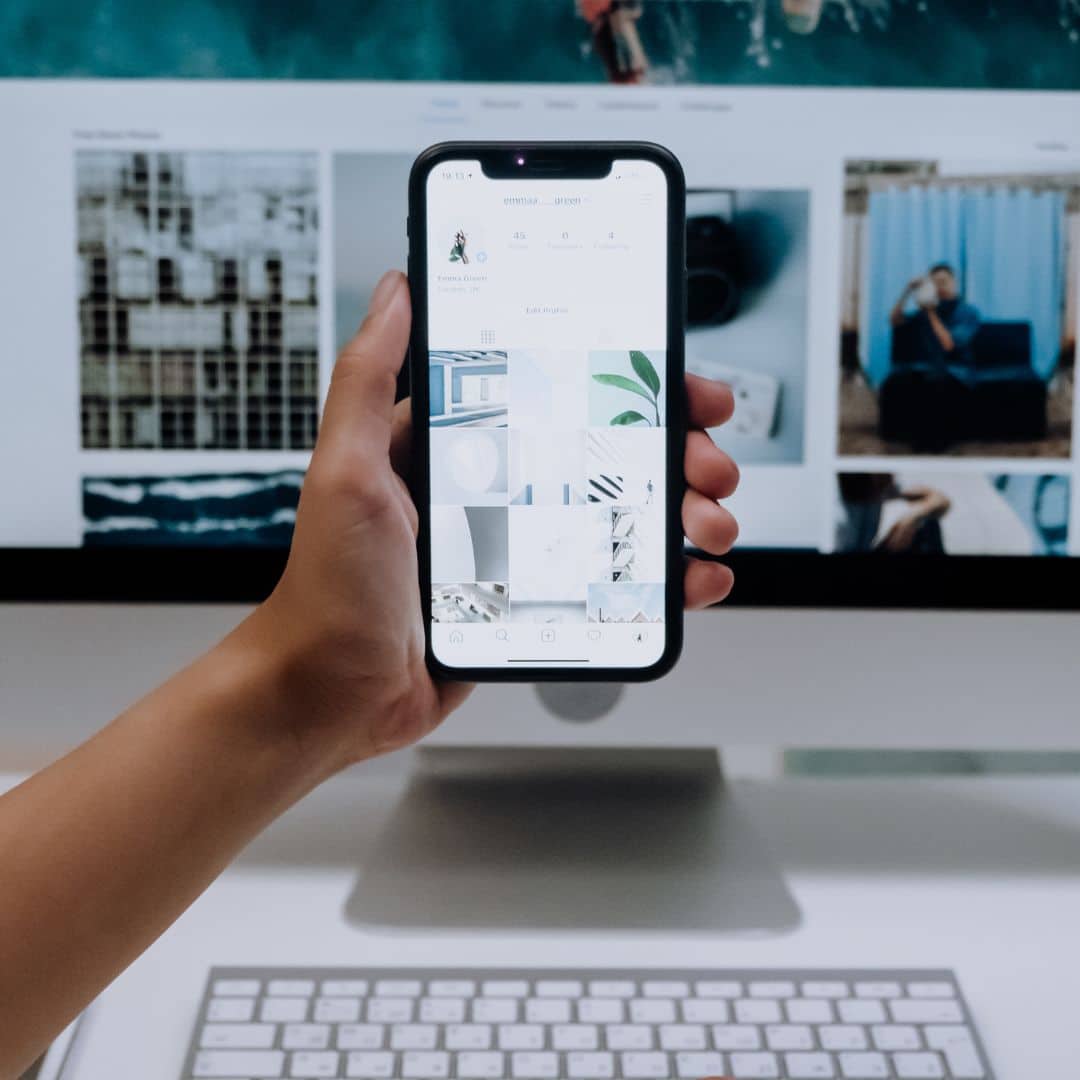 Any new feature requires a bit of practice. First comes the simple navigation of how it works. Tap the plus (+) icon in the top right-hand side of the app or swipe left on the home page.
Tap 'reel' on the bottom menu then either record your clip(s) by holding down the white button or select a previously recorded video on your device from the bottom left corner.
*TIP: Start your video with a hook! Something that will stop the scroll of the viewer. Think of your target audience and what they might be struggling with right now.
Tap 'next' or 'add' – depending on how you retrieved your clip(s)
#2 Add Audio or Effects
Now it's time to make your video stand out! Audio is one of the most important features of your reel. Whether it's background music or a funny audio clip, it's a great way to pull your video together.
Tap the 'music note' icon in the top menu to select a song from the library.
*TIP: An upward arrow beside an audio clip in the music library indicates that it's currently trending. Using these songs can increase your visibility!
You can also add video effects with the star icon, illustrations with the scribble icon, and many sticker options with the smiley face icon. These are all great ways to attract attention to your video and boost engagement!
#3 Adding Captions and Text
Captions and text are a great way to illustrate the main idea of your video, especially for visual learners, or those who have their audio turned off.
The Instagram algorithm also uses text to categorize posts. So, using keywords in your niche will help your video get pushed to those in your target audience!
Tap 'next' when you're happy with your video!
#4 Pre-publish Settings
This last page is essential to your IG Reels strategy! You can add a description, cover photo, topics, location + more.
The description of your post is a great way to dive deeper into your post. Give the reader valuable tips that they can take away after scrolling. This is also a great place to include keywords in your business and niche.
The cover photo is what will appear on your feed to represent the reel. When new users are visiting your page, the cover photos are what they will see first, so make them count!
*TIP: Your social profile is a representation of your business, so make sure to keep your cover photos on brand with similar colors and layouts!
#5 Publish!
Tap 'share' in the bottom right corner. Congratulations, you've uploaded your first Instagram Reel!
But it doesn't end here. IG Reels have a shelf life of up to two weeks, so as your video is picking up, make sure to come back to reply to comments! You can also share this video with your Stories for followers who haven't seen it in their feeds yet.
Overall, growth on any social media platform comes down to creating what's trending while sticking to your niche. The short-form video trend gives your real estate business a great platform to share tips, ideas, and relatable content in an engaging way! If you're serious about growing your online following, use these 5 steps to set up your Reels strategy today!