Why you should syndicate your listings with links to your virtual tours.
Logo identification is one of the strongest marketing techniques you can use, it identifies your brand and says more in one image than you can convey in an essay.  Many REALTORS® leave out their own logo when developing marketing materials. They make sure to put in the REALTOR® logo, agency logo, [...]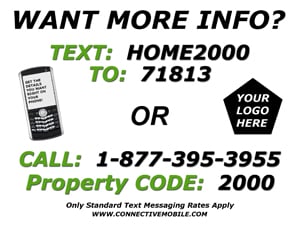 This week we thought it would be a good idea to post some tips for our realtors that we think might help them maximize the mobile tools at their disposal. Is it really just as easy as placing a sign in the yard? The answer to that is yes and no. Placing a sign in the yard will develop leads and those leads will turn into customers, but in order to get the most out of your mobile marketing tools you should first exercise the full options of your mobile tools and then integrate the mobile tools into your overall marketing strategy.