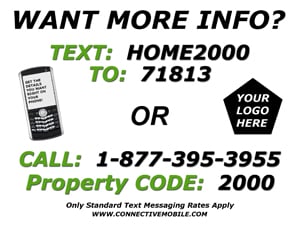 This week we thought it would be a good idea to post some tips for our realtors that we think might help them maximize the Real Estate Mobile Marketing tools at their disposal.
Is it really just as easy as placing a sign in the yard? The answer to that is yes and no. Placing a sign in the yard will develop leads and those leads will turn into customers, but in order to get the most out of your mobile marketing tools you should first exercise the full options of your mobile tools and then integrate the mobile tools into your overall marketing strategy.
The first part of this is utilizing the full options of your mobile tools. What does this mean? Well for the package that Digital Home Info offers this means using the Toll Free Call Capture, Email (adding attachments, pictures, MLS sheets, etc… to the email), Contact, More Information and Mobile Tour features that come with every listing.
Once you have set up the options you want to use, it is time to integrate the messaging tools into your overall marketing plan. This means setting up the Facebook, Twitter, YouTube and Syndication features so that we can push your listings out to your social media networks and multiple real estate related sites on the Internet.  It also means including the property code and Virtual Tour links in your other advertising.
Here are just a few things that some of our clients attribute their success with using our service: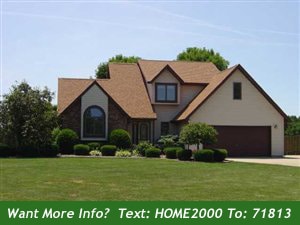 1) Include the property code in your newspaper, magazine and online listing ads. A great way to do this is to modify the picture of the property to include a small banner across the bottom with the texting instructions.  You will enhance your ability to deliver information to a buyer and your ability to capture lead information for follow up.
2) Remove the paper flyers from the property and place only the Text Messaging and Toll Free signs in the yard. This will encourage buyers to seek information through this service increasing your lead captures and driving additional traffic to your Virtual Tours.
3) Promote the Text, Toll Free and Virtual Tour service as a part of your marketing strategy to prospective sellers to let them know that you are up to date with the latest technology and using it to sell their home.
4) Include links to your Virtual Tour, web site, your email address and contact information in the Text Messages and Toll Free message. This will drive traffic to you through your site or direct contact.
5) Use the Text Messaging , Toll Free and Virtual Tour service on every property! The more visible your service is, the greater the usage will be.
Thanks to all of our realtors who have shared their success stories.  We look forward to hearing more.  How have you used mobile applications for real estate?