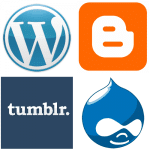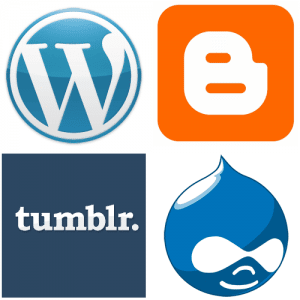 How many emails have you received in the last year from companies claiming to be able to rank your site on the first page of Google?  There are a number of reputable companies out there who can and do improve your rankings, but it can be very expensive.  There are also a lot of companies making promises that they don't deliver on.  Blogging is a great way to help your site be found.  Here are a few tips to help you be successful at blogging:
Blog regularly– You don't have to do a blog post every day, but you should do at least 1-3 per week.  Blogging once a month (quarter or year) will not be beneficial.  Schedule time to blog just like you would a meeting.  It's very easy for blogging to fall to the bottom of your list if you don't plan to do it.  Set a goal and stick to it.
Create a list–  A lot of agents struggle to find topics to blog about.  Dedicate some time to brainstorm topics that you can use or create a plan to do different types of posts each week.  For example, you can plan to do 2 posts per week.  One would be about a real estate topic (Moving tips, Finding your first home, Downsizing, a highlight of a new listing or an Open House).  The second could be about something going on in your community.  Just a couple weeks ago, I searched for a haunted house in a particular area and found myself reading a realtor's blog.  They had visited a few, provided feedback and provided a link to discount coupons.  What's going on in the neighborhoods where you work?
Why pick you as a realtor?–  A blog is a great way to establish expertise and help potential clients pick you.  Show you know your business and the areas in which you are working.
Want more tips for blogging?  Click here to sign up for our free Real Estate Blogging for SEO webinar on Thursday November 10th.