Trust is the largest hurdle to overcome as you promote your Real Estate Agency online. There are quite a few means of overcoming trust, but the easiest is to capture testimonials from a happy client and share it online!
That's why we built a simple testimonial engine for capturing, approving, and publishing your customers' testimonials online.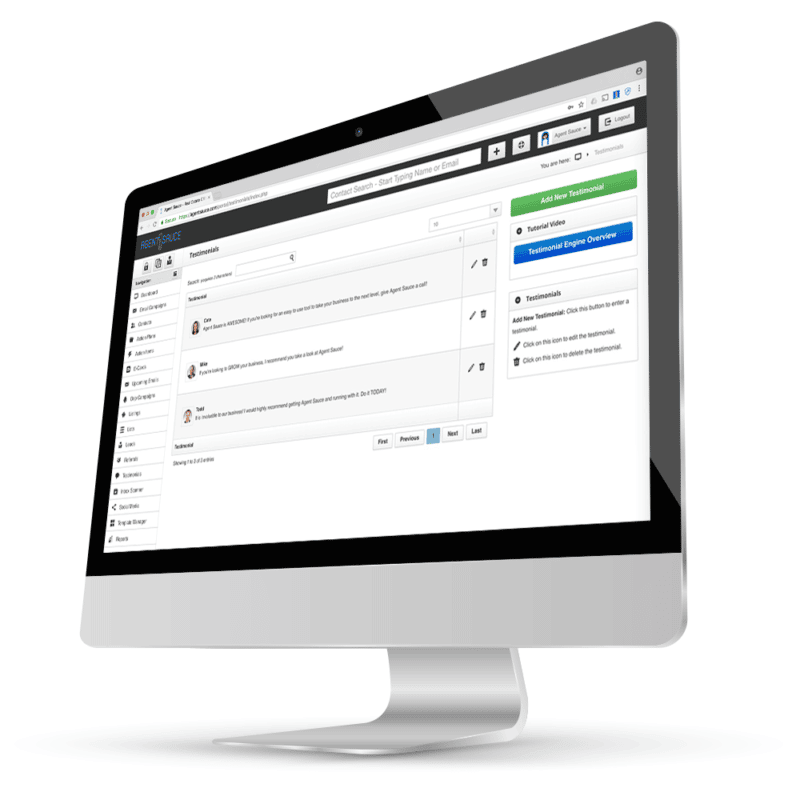 A Real Estate Automation, Marketing and CRM platform
built specifically to help real estate agents grow their business.
Proven Real Estate Marketing And Sales Advice:
This week we met with Amy Latka of Dream Home Media a Media Marketing Company for Realtors. It was a great talk about why photography is about so much more than the listing.
It was great learning how Clear 2 Close Cleaning Services make listings shine! Podcast Takeaways Cleaning all the little details makes a difference when showing a listing. It takes a specialized cleaning to get that "TV" finish you see on home improvement/flipping shows. A walk through before cleaning makes sure that everyone is on the same page. Getting Clients to [...]
Great interview with Mark Ratterman about Home Appraisals and what agents can do to prepare buyers and sellers if there are issues. Mark Ratterman, MAI, SRA Real Estate Appraiser Indiana Real Estate Appraiser Podcast Takeaways Communication can go along to resolving issues without having to file a complaint. All appraisers must be licensed or certified. Lenders look at the comparables. [...]