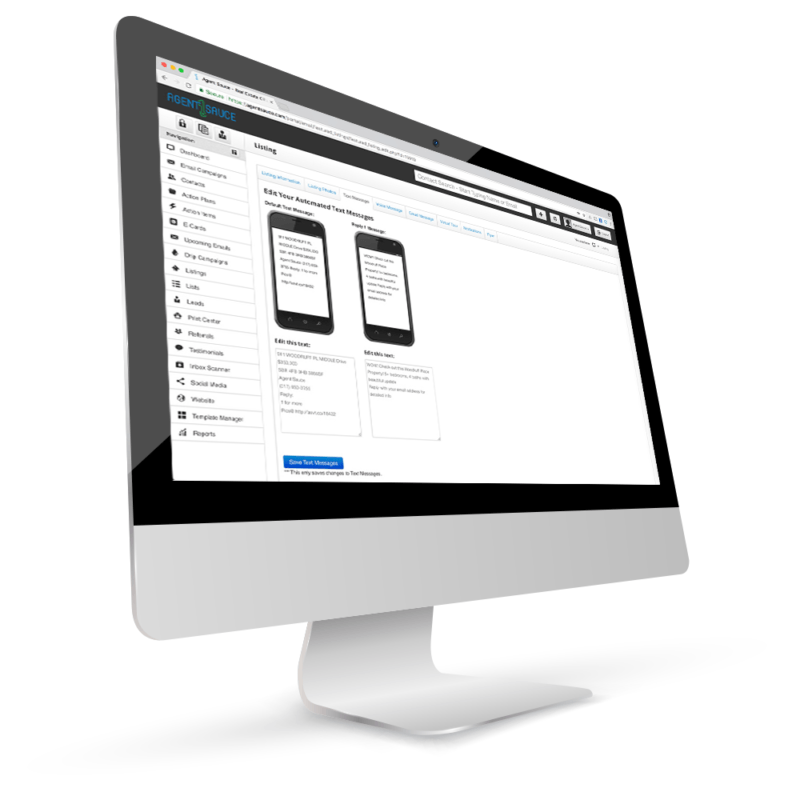 More than one-third of Americans prefer to be contacted by text, and that number is increasing. If you're limiting your marketing efforts to email and phone calls, you're missing a growing segment of our population. Text messages (SMS) have the highest open and read rates of any type of marketing.
Your next client is visiting one of your homes right now and peeking in the windows. A yard sign with a simple text message could solve their problems and yours! They text a code and are provided with a virtual tour on their mobile device… and you're texted their contact information so you can follow up to see if they need any assistance!
SMS is also highly regulated, so it's imperative that you utilize a system that will help you manage our opt-in and opt-outs. We've got you covered!
Try our text message tour now: Text HOME2000 to 71813
Standard Msg & Data Rates Apply
A Real Estate Automation, Marketing and CRM platform
built specifically to help real estate agents grow their business.
Proven Real Estate Marketing And Sales Advice:
This week we met with Amy Latka of Dream Home Media a Media Marketing Company for Realtors. It was a great talk about why photography is about so much more than the listing.
It was great learning how Clear 2 Close Cleaning Services make listings shine! Podcast Takeaways Cleaning all the little details makes a difference when showing a listing. It takes a specialized cleaning to get that "TV" finish you see on home improvement/flipping shows. A walk through before cleaning makes sure that everyone is on the same page. Getting Clients to [...]
Great interview with Mark Ratterman about Home Appraisals and what agents can do to prepare buyers and sellers if there are issues. Mark Ratterman, MAI, SRA Real Estate Appraiser Indiana Real Estate Appraiser Podcast Takeaways Communication can go along to resolving issues without having to file a complaint. All appraisers must be licensed or certified. Lenders look at the comparables. [...]